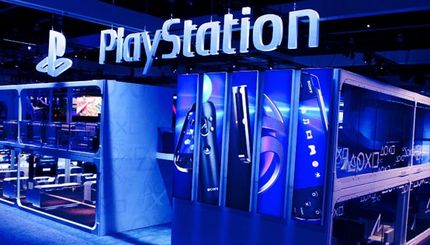 Sony's next-generation PlayStation 4 console will support ultra HD '4K Resolution' displays, according to a new rumour.
Citing an anonymous source, Yahoo reports that the next-gen console will be capable of pumping out the super-high-resolution images expected to be possible on a rumored new 4K resolution TV from Sony.
Just as the PS3 was key in the establishment of Blu-ray HD and, later, 3D content, the PS4's super HD capability will apparently come as part of Sony's plan to push the new 4K resolution tech out to consumers.
4K resolution is the term used in digital cinematography to broadly describe a resolution (pixel count) of around 4000 pixels horizontally on a display. This is similar to 'Ultra HD', or 'Quad Full High Definition' (QFHD), which at 3840x2160, is exactly four times today's full HD resolution of 1920x1080.
According to the report, the PS4's 4K resolution support will span both movies and games, the latter of which would prove mightily impressive if true.
PS3 is capable of 1920x1080 resolution, but only a small number of games manage to run at that spec, so 3840x2160 or higher at 60 frames-per-second would be incredible (if a little hard to believe at this point).
Despite rumours of a late 2013 release for at least one of Sony or Microsoft's next-gen consoles, Sony has said it's not prepared to reveal its PlayStation 4 console until the system can demonstrate 'a significant leap' in technology.
Source:
http://www.computerandvideogames.com/364445/playstation-4-will-support-4k-resolution-report/