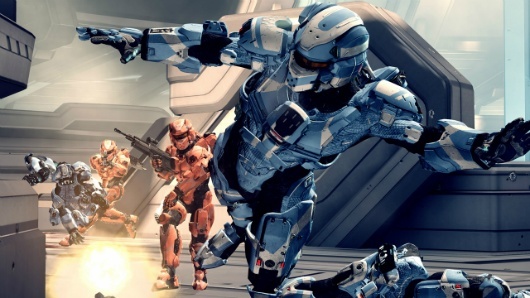 Two versions of the Halo 4 soundtrack will become available on October 22, but only one of them will cost more than the game itself. Composed by Massive Attack alumni Neil Davidge, the standard edition Halo 4 soundtrack will encompass 15 tracks from the game's score in both physical and digital formats for $13.98.
The Special Edition 2-Disc Box Set, on the other hand, will set you back quite a bit more. At $75, the package includes the standard soundtrack, a 14-track remix album (sorry, no Skrillex), a behind-the-scenes "Making of Halo 4 Music" DVD and accompanying hardcover book with "composition notes from Neil Davidge plus exclusive behind-the-scenes photos and exclusive artwork images." The kit also comes with a 12-inch art print signed by Davidge, an honest-to-goodness vinyl record with Cortana and Master Chief on the disc itself, and a special shirt for your Xbox Live avatar.
Whether your Halo-music monetary threshold is $14 or $75, both versions will be available at Halo Waypoint.
Source:
http://www.joystiq.com/2012/08/22/halo-4-soundtrack-lands-oct-22-special-edition-runs-75/